UKRAINE: Russian Troop Dying at Large Scale, Says Defence Secretary – Ben Wallace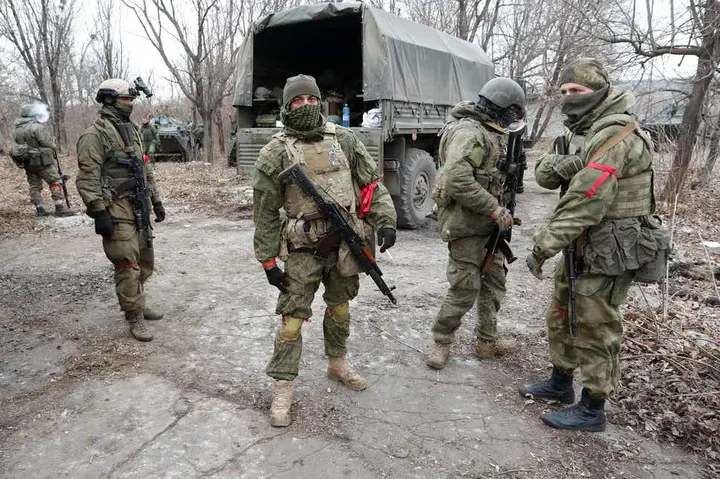 Russian soldiers have suffered the heaviest losses after 13 days of Vladimir Putin's invasion having been "let down by appalling leaders," Defence SecretaryBen Wallace said on Tuesday.
He said Russian troops were dying "at large scale", with Ukraine claiming more than 11,000 have already been killed, including four commanders.
Russian ground forces were reported to be making even slower progress on several key fronts, with a 40-mile column of tanks and other military vehicles near the capital Kyiv having advanced very little in recent days.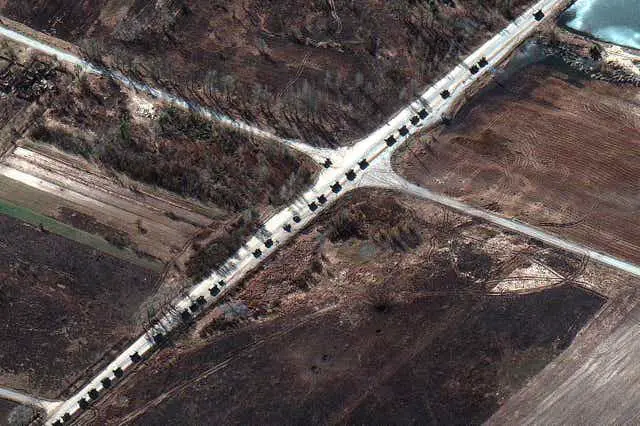 However, the fear is that Russian military commanders will resort to even more artillery and air strikes on cities and towns given the setbacks suffered by their ground troops.
Speaking on Sky News, Mr Wallace stressed that "indiscriminate" shelling had killed many civilians.
But he added: "Probably the biggest single casualties so far in the war are Russian military soliders who have been let down by appalling leaders, appalling leadership, and appallling plans.
"Now you see them literally at large scale dying, that's something that will be interesting in the Kremlin, whether they will admit to each other the failure of their aggressive and illegal invasion of Ukraine."
He highlighted the failure to advance the tank column north of Kyiv and reports that Ukrainian special forces destroyed 20 helicopters at an airfield near Kherson in southern Ukraine.
"We can see that the Russians are having real logistical problems," he added.
"That affects morale, they are not getting through, you can see them getting more desperate because they are shelling more and more innocent people."
Hundreds, if not thousands of civilians, have also been killed in the conflict, as well as many Ukrainian troops.
Key developments
Safe corridors intended to let Ukrainian civilians escape the Russian onslaught on Mariupol and other cities could open Tuesday, Kremlin officials said.
But Ukrainian leaders were sceptical since three prior efforts to establish evacuation routes crumbled amid renewed attacks, with accusations that Russia has mined the latest routes out, that they would only take refugees to Russia or Belarus, and that it had destroyed some buses laid on for the evacuation.
Ukraine's military claimed the Russian advance had slowed despite its overwhelming firepower.
Ukrainian forces alleged that they had killed a Russian general near the besieged city of Kharkiv, the second Russian senior commander to die in the invasion.
Major General Vitaly Gerasimov, first deputy commander of Russia's 41st army, was killed on Monday, the Chief Directorate of Intelligence of Ukraine's defence ministry said in a statement.
As many as five million Ukrainians could flee the country if Russia's invasion continues, EU diplomats warned, while the United Nations' refugee agency said over 1.7 million have left so far.
Russia warned that oil prices could surge to $300 (£230) a barrel and it might close the main gas pipeline to Germany if the West halts oil imports over the invasion of Ukraine as peace talks made little progress.
The Ministry of Defence said Russia is "likely" ramping up claims Ukraine is developing nuclear or biological weapons as "retrospective justification" for its invasion.
MPs were due to hear from Ukrainian President Volodymyr Zelensky in a message beamed into Parliament on Tuesday as Boris Johnson continues his diplomatic offensive to encourage Western leaders to punish Russia for the invasion.
Meanwhile, negotiators have made little progress, the Russian side said, stressing that they did not have positive developments to report following talks with Ukraine and warned not to expect the next round to bring a final result. The talks "are not easy," Vladimir Medinsky said.
Ukraine's negotiator Mykhailo Podolyak said some small progress had been made on agreeing logistics for the evacuation of civilians, but no agreement was reached that significantly improves the broader situation.
Source.